In August, I met with constituents all across the Second District. Here are some of the highlights and an update on legislation I recently introduced in Congress.
Open House in Caledonia
I hosted an open house at my new office in Caledonia. This office is open 9 AM to 5 PM, Monday through Friday. It was nice to see so many members of the community come to the office and learn more about the services my team and I can help them with.
If you need help with federal agencies, like the Social Security Administration, IRS, or the VA please contact my new office at (616) 528-7100 or request help online here.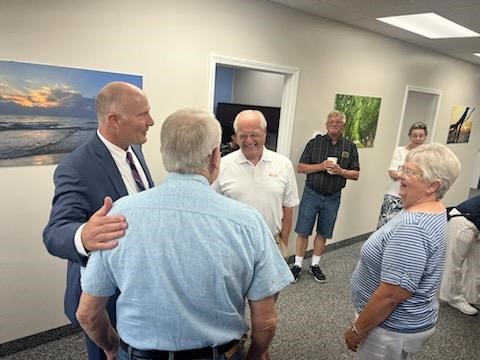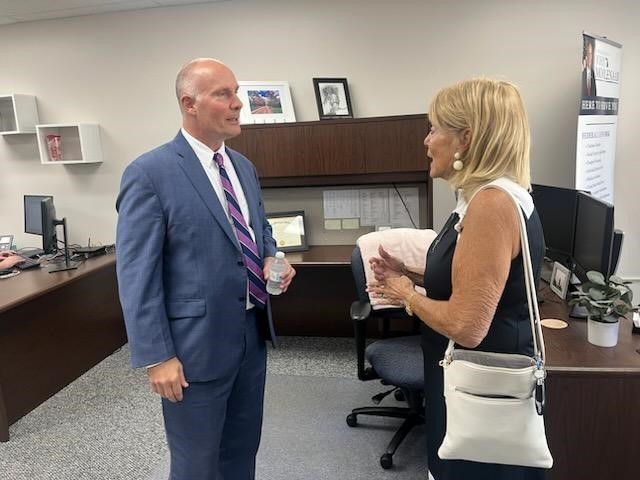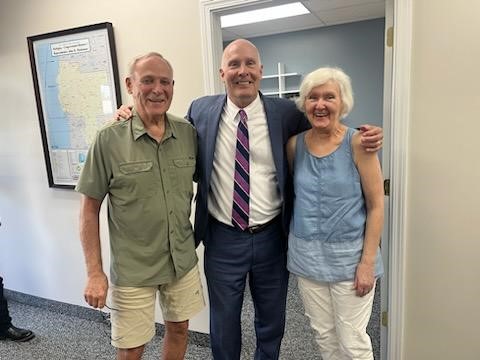 Congressman Moolenaar meeting with constituents in Caledonia.
Honoring Veterans
U.S. Army Reservist Sergeant Paul MacKersie spent over 27 years in the Army Reserve serving in Nebraska, Delaware, and Michigan. Last month, I presented him with the military honors he earned serving our country. Paul now serves his fellow veterans as the Commander of American Legion Post 473 in Barryton, and as the Veteran Service Officer for Mecosta County.
Our nation is stronger because of the work that reservists, like Paul do, and it was a pleasure to see him with friends and family to recognize his contributions to our national security. I will always support our nation's veterans!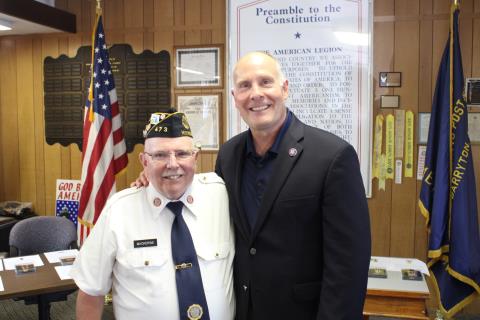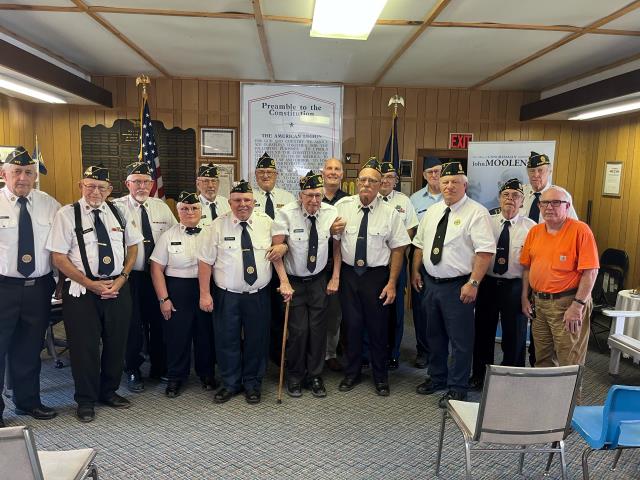 Congressman Moolenaar with Retired U.S. Army Reservist, Sgt. Paul MacKersie and members of American Legion Post 473.
To The Point With Rick Albin
I joined Rick Albin from WOOD TV for a conversation about a wide range of issues, including the military, the federal budget, and the Gotion facility in Mecosta County. I appreciated the opportunity to discuss my work in Congress and how it is benefiting the people of the Second District. I encourage you to watch my full interview here.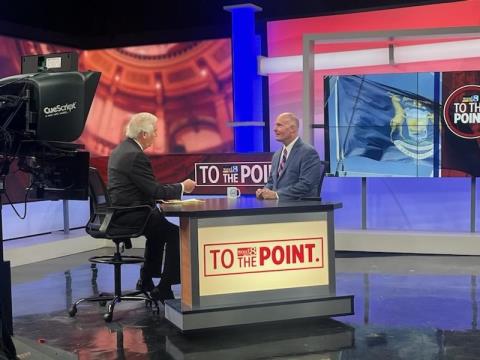 Congressman Moolenaar speaking with Rick Albin on "To The Point."
Keeping Your Investments From The CCP
You should never have to worry that organizations you support are aiding the Chinese Communist Party. That's why I introduced legislation to prevent tax-exempt entities from doing business with CCP affiliated companies. Many pensions and non-profits have investments in the CCP and I believe that is wrong, especially as the CCP becomes more aggressive against the United States.
We are in a competition with the CCP and I want to make sure your hard-earned dollars are not used to benefit our adversaries.
Sincerely,
John
Washington D.C. Office
Cannon HOB 246
Washington, D. C. 20515
Phone: (202) 225-3561
Fax: (202) 225-9679
Caledonia Office
8980 North Rodgers Court
Suite H
Caledonia, MI 49316
Phone: (616) 528-7100
Clare Office
431 North McEwan Street
Clare, MI 48617
Phone: (989) 802-6040